Affected by Hurricane Michael?
We made through the storm and now the rebuilding begins. As a 25 year local, let me help you be ready and informed when you talk with your insurance company. I am completing the following inspections:
Home Damage Inspection – I go through your property to assess and document any damage so that you are prepared to get estimates for repair or to make sure that an insurance settlement covers everything impacted. I utilize standard as well as infrared photography.
Insurance Settlement Assessment – I inspect your property and review the insurance company's findings with you and then document any discrepancies or additional items that require remediation. You can use my report for your discussions with your insurance company.
We are all in this together, let me know how I can help.
My Promise & Guarantee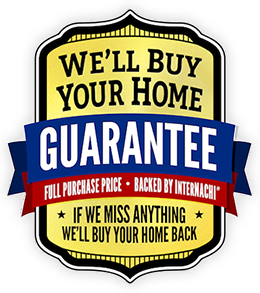 A home is one of the largest purchases most people will ever make, so it is important to understand the condition of your investment.  I promise to provide you with a timely and thorough non-invasive examination of your home's accessible structure, systems and components.  I guarantee that I will give you my best effort to provide you with the knowledge you need to make an informed home-buying decision.